Artists create works for fight against epidemic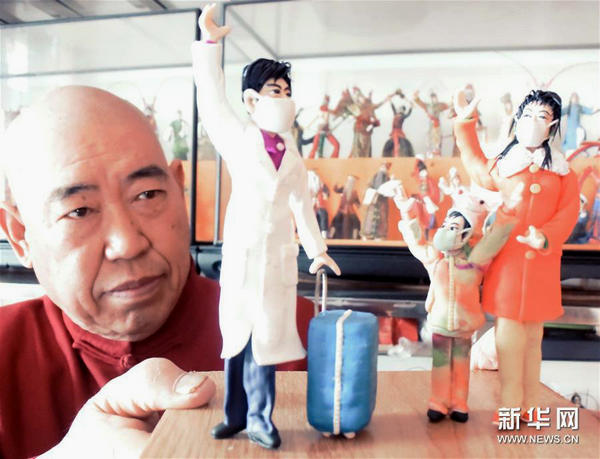 As the coronavirus outbreak still continues, artists and intangible cultural heritage inheritors around China are trying to keep people's spirits up.
Paintings, paper-cuttings and dough sculptures featuring Chinese doctors were created to show sincere respect for their bravery and hard work.
Zhao Liansheng, a 76-year-old dough sculptor from Tianjin, was greatly moved by Chinese doctors and created a series of works within two weeks.
"I want to use the dough works to express my high respect for our doctors who are busy fighting against the epidemic," said Zhao, who is a senior Communist Party member.